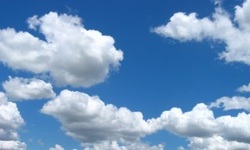 Backing up of your computer data is essential to protect against losses, be them hard disk failure or theft.
There's a debate about the best kind of backup, but
storing your data offsite and online
is a good option.
Although at one time offsite backup was niche and often expensive,
the cloud has brought about a revolution
in inexpensive storage, making backing up online inexpensive and fuss-free.
There are many companies offering cloud back up, giving consumers a wide choice. Most people will look at the amount of storage available to them and the annual cost of this storage. However, if you are a business user, there are 2 other essential pieces of information you need to check:
1. Security of back up data – what arrangements are in place for the security of your back up data? This should be detailed on the cloud company website.
2. Does storage comply with section 8 of the data protection act (UK) as follows:
'
And not be transferred to a country or territory outside the European Economic Area, unless that country or territory ensures an adequate level of protection for the rights and freedoms of data subjects in relation to the processing of personal data'.
Please visit the Information Commissioners Office website and search for 'cloud computing' for further information and guidance.